Great news!
We are pleased to announce we are now open for bookings for dates after the 6th of July.
Whilst closed we have been working to re-build several gaming areas ensure we have all procedures in place to protect our staff and customers.
All of our staff have attended training in regards of Covid-19.
Our safe area tables have been limited to 4 players where groups are from different households.
Our Callington venue is limited to 20 players MAX per session and Newquay is limited to 30 per session.
Hand sanitiser will be made available in the safe area.
Enhanced cleaning for all common areas, touch points and toilets.
NO equipment will be shared by players and will undergo a deep clean process before being re used. No equipment will be re-issued on the same day.
When you arrive please park at least one meter away from the car next to you. Stay in your car until a member of staff asks you to hand over your completed registration documents and invites you to set up at your designated tables.
Observe social distancing at all times during your stay.
Make sure that you only use the equipment that has been issued to you.
Stay at home if you (or a member of your household) exhibit any Covid-19 symptoms.
Take advantage of our welcome back offer.
£20 will get you entry to our game areas, combat coveralls, thermal lens mask, lightweight semi auto paintball marker and 250 paintballs minimum 2 hours with 6 games to play.
Only the best rental equipment
No need for extra upgrades!
We use the very best in paintball rental equipment.
You will be issued with thermal lens masks as standard and a modern light weight GoG paintball marker.
From £12
Packages to suit all budgets
Play classic paintball games such as Attack the Castle, Team Elimination, Convoy, Capture the Flag and more
£24 Per person
inc 200 paintballs
Play like the pros in our full sized tournament paintball field. Teams of up to 10 per side fight to win.
From £10 per child
Free Cake!
Low impact paintball games designed with kids in mind.
thank you for
a superb day!
We play the walkons once every month or so. The game areas are changing all the time and we look forward to playing the new areas once they are completed. Great paintball community and a great team.
Team PUPS train at On Target Games using the Sup-Air arena. Currently competing in the CPPS championships this is our home site and the best in the area for any kind of tournament paintball. The guys at On Target Games really look after us.
To the team at On Target Games, thank you very much for such a great day. My son enjoyed your tournament open day and will surely be returning with friends during the summer.
newsletter signup
Be the first in line for all the latest and greatest from our world. New products, exclusive offers and more!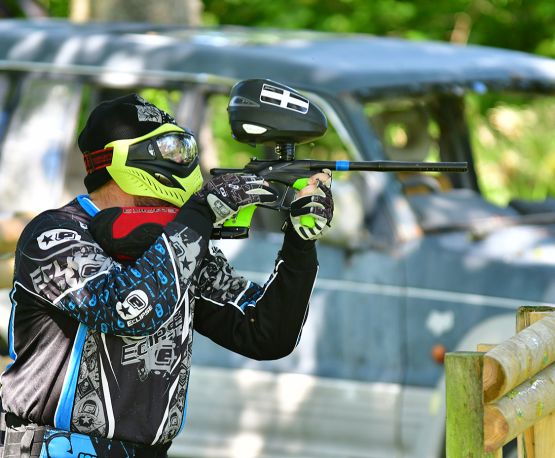 On Target Games expanded this year to include Newquay paintball. Unfortunately because of Covid-19 and the lockdown restrictions on businesses we have not been able to open our sister site in Newquay yet. Like at our smaller paintball site in Callington, we have been working hard to improve and develop our safe areas and game zones this year while we…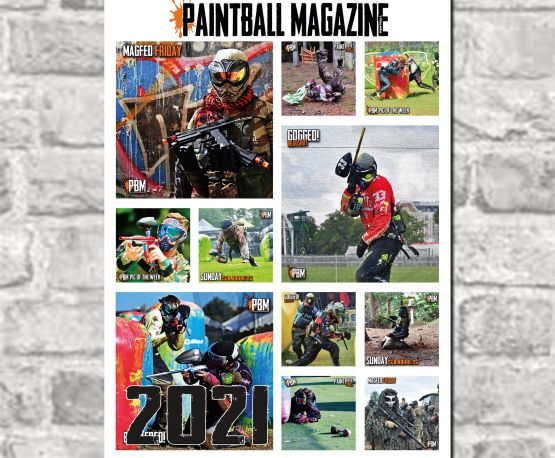 You may not be aware of this but here at On Target Games we don't just run paintball sites, we are also a professional media team for national and international paintball games. We produce the only paintball magazine (PBM) in the UK. Every year we produce a range of very popular paintball merchandise in time for Christmas. Our own PBM…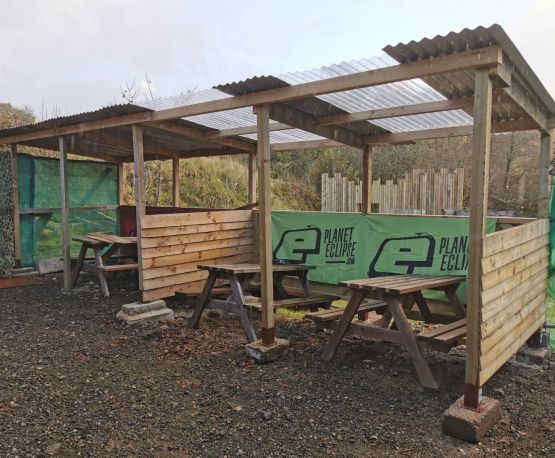 We have extended the safe area at On Target Games in Callington. The safe area now has more space with new netting and gates for security and comfort. The new larger safe area is more Covid secure for our customers as there is now more room for social distancing requirements if more than one group book in on the same…